Great Helmet - Knight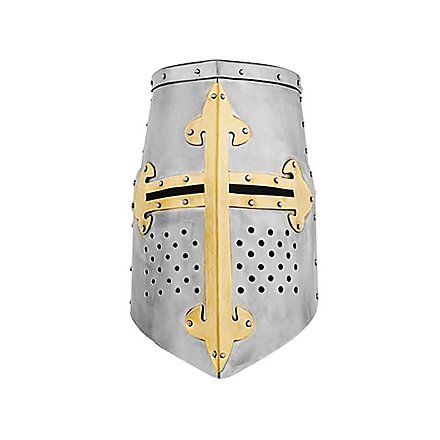 The great helm – sometimes called a pot helm or barrel helm – was a form of head protection in widespread use from the early 13th to 15th century. The Crusades led to a change in fighting tactics, and the use of heavy lances made it absolutely necessary for knights to completely cover their heads. These cylinder-shaped helmets, which typically had narrow eye slits, were often used as second helmets on top of bascinets or mail coifs. They made it almost impossible for swords or lances to wound the knights wearing them.
Our fleur de lis great helm is made of hand forged, 18 gauge carbon steel. It consists of four pieces that are riveted together. The cross-shaped sheathing that reinforces the sensitive area around the nose and the eye slits has a fleur de lis – the stylized lily of heraldry – at each end. Air holes at the front provide ventilation and a supply of fresh air. Our fleur de lis helmet weighs approx. 2.6 kg.
Included in delivery
Pot helmet - Knight one-piece
Universal size for adults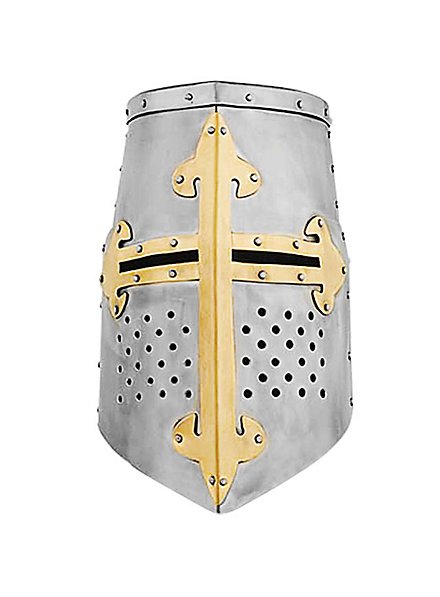 back to top