Jousting Helmet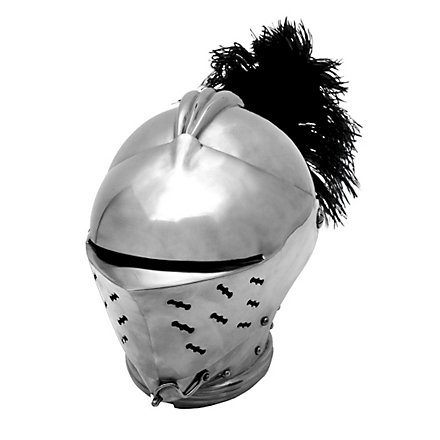 A tournament helmet for knights from the late Middle Ages. A real eye-catcher!
Helmet with visor made of high quality steel and lined with leather. Also has adjustable liner for wearing comfort.
Closed helmets like this Late Medieval model were popular for knightly tournaments, when eyes had to be protected from the risk of being pierced through by a lance. This is why our high quality steel Jousting Helmet has nothing more than a narrow eye slit – the knight wearing it will see enough and his eyes are not completely exposed. The pieces at the sides are perforated for improved air circulation. They flip up and are secured at the front by a small metal hook. Our Jousting Helmet is lined with genuine leather and features a leather liner that will adjust to fit your head perfectly for more wearing comfort.
Inner circumference: approx. 68 cm; Weight: approx. 2.6 kg.
Included in delivery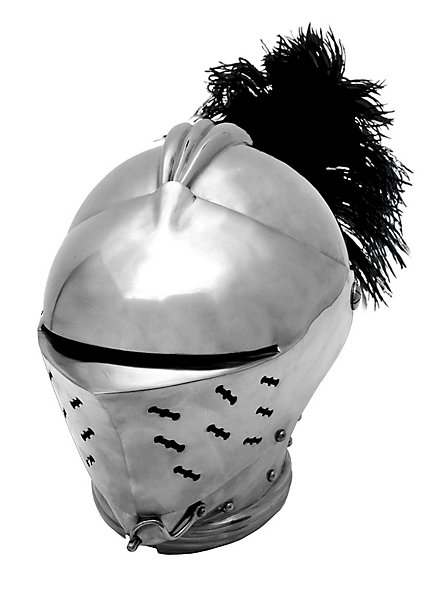 back to top