Antique Baldric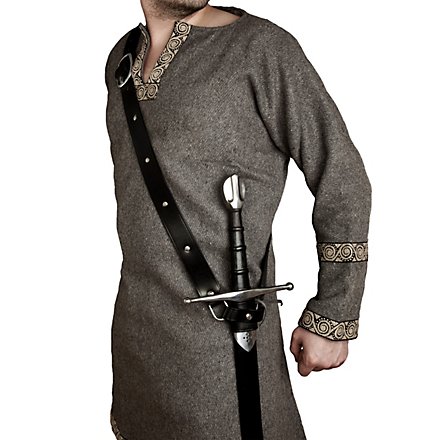 Brown bandelier made of robust leather for swords.
Material:

Genuine leather
Warriors of old did not carry their swords on a belt around the waist or in a special carrier on the back – since antiquity, they have fastened their swords to their baldrics. These broad leather straps were worn diagonally across the shoulders so that the sword at their side was always on hand. Baldrics later developed into pistol holders or cartridge belts.
Our baldric, on the other hand, is a simple, early antique version made of black leather decorated with brass studs. This leather baldric is so plain that it can be used as an accessory in a number of epochs. The loop for the scabbard can be adjusted to accommodate most swords.
Included in delivery
Ancient bandolier one-piece
without sword and other accessories and clothing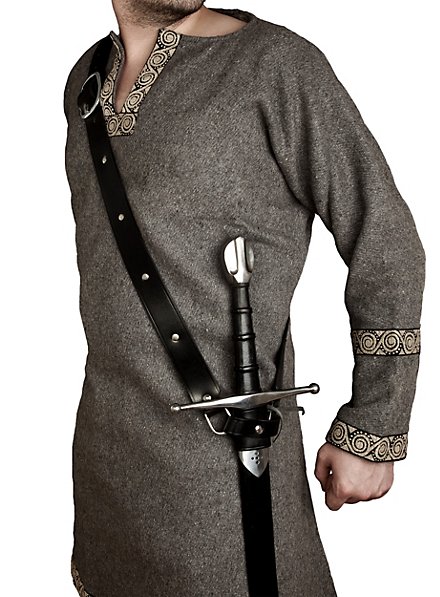 back to top